About Dr. Justine Lee, DVM, DACVECC, DABT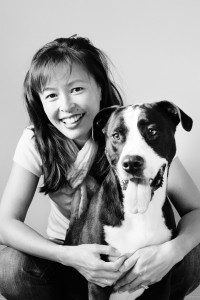 Justine A. Lee, DVM, DACVECC, DABT is a board-certified veterinary specialist in both emergency critical care (DACVECC) and toxicologist (DABT). She is the CEO and co-founder of VETgirl, the #1 online veterinary continuing education platform. She also works as a criticalist at Animal Emergency & Referral Center of Minnesota, and is a consultant for ELEVATE DVM, ASPCA Animal Poison Control Center, and several other veterinary companies. Justine is passionate about ensuring that pets get the best healthcare. She serves as a veterinary expert for Litter Robot and Pumpkin Pet Insurance, a pet insurance company that's on a mission to help make the best care possible for all. Previously, she was the Associate Director of Veterinary Services for an Animal Poison Control Center in Minneapolis (2009-2013) and on faculty at the University of Minnesota Veterinary Medical Center (2003-2008).
Dr. Lee graduated from Virginia Tech with a BS in Animal Sciences, and then obtained her veterinary degree at Cornell University (where she was a C student, but hey…). She pursued her internship at Angell Memorial Animal Hospital, which is affiliated with the MSPCA. In addition, she has also completed an emergency fellowship and residency at the University of Pennsylvania.
Currently, she is 1 of approximately 500 board-certified veterinary specialists world wide in emergency and critical care, and is a Diplomate of the American College of Veterinary Emergency and Critical Care (DACVECC). Dr. Lee is also a Diplomate of the American Board of Toxicology (DABT). Dr. Lee has been published in numerous veterinary journals, including the Journal of American Veterinary Medical Association, the Journal of Veterinary Emergency Critical Care, the Journal of Veterinary Internal Medicine, and the Journal of the American Animal Hospital Association. Dr. Lee is one of the editors and primary authors of Blackwell's Five-Minute Veterinary Consult Clinical Companion: Small Animal Toxicology
textbook. She is also one of the editors for the Veterinary Clinics of North America: Emergency Medicine
 textbook (Elsevier, 2013).
Dr. Lee is the author of two humorous pet reference books entitled It's a Dog's Life…but It's Your Carpet
 and It's a Cat's World . . . You Just Live in It
. She has also published several veterinary book chapters, and has been aired on radio and television to promote preventative medicine, animal health, and the overall well-being of pets. Dr. Lee was recently the co-host veterinary analyst on Nat Geo Wild's Animal ER LIVE, and is the former contributor/blogger to Prevention magazine, PetMD: The Daily Vet, Pet Health Network, and Voyce. Dr. Lee has been featured on NBC Weekend Today, The Rachael Ray Show, WCCO, Minnesota Public Radio, and various other TV and radio engagements.  Dr. Lee lectures throughout the world on emergency, critical care, and toxicology and was recently honored with the North American Veterinary Conference Small Animal Speaker of the Year (in 2011, 2015, 2016) and the Association des Médecines Vétérinaires du Québec (2012). When Dr. Lee is not working in the ER, she is playing ultimate Frisbee or ice hockey, hiking with her new puppy, traveling, running, gardening, or reading. Dr. Lee's four-legged kids include:
A rescued cat
A rescued pit bull mix named "Milo"