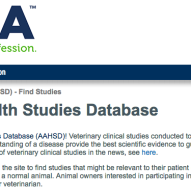 Animal Health Studies Database by AVMA | Dr. Justine Lee
The American Veterinary Medical Association (AVMA), one of the main organizations overseeing veterinary practice in the United States, recently released a study database called the AVMA Animal Health Studies Database (AAHSD).

The purpose of database was to help collect information for both veterinary professionals and pet owners on available veterinary clinical studies for dogs, cats, and different species (including horses, cattle, etc.). The goal is to investigate new therapies, or to collect information or samples that can help veterinary researchers better understand a disease. The goal is to evaluate the scientific evidence to help with clinical care of animals.
At this website, veterinary professionals and pet owners can search for information such as:
Species (e.g., dog, cat)
Particular conditions
Diagnosis
Primary field
Country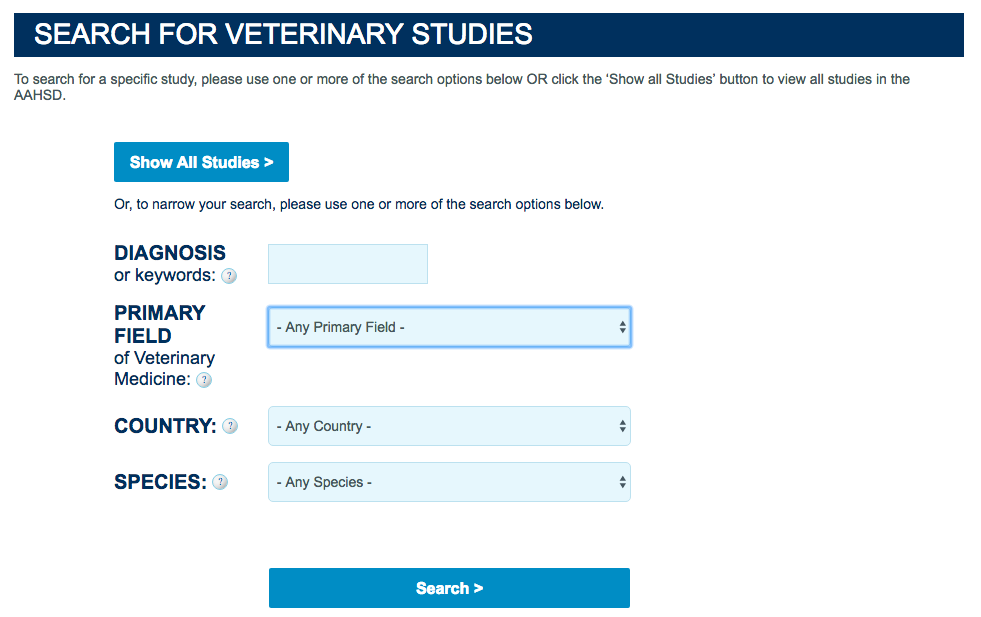 If you're a pet owner, check out this database to see what studies are available to potentially help your pet! You can work with your veterinarian on this, depending on if you qualify for the study or not.