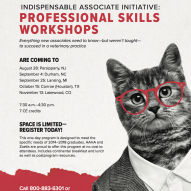 Are you an indispensable veterinary associate? | Dr. Justine Lee, DACVECC, DABT, Board-certified veterinary specialist
I'm so honored to be part of AAHA–Zoetis' Professional Skills Workshop for veterinarians. This is TOTALLY free and designed for new veterinary graduates from 2014-2018. It also provides 7 hours of free veterinary CE! To sign up, go HERE.
I'm excited to team up with Karlene Belyea, MBA, the Chief Executive Officer of the Michigan Veterinary Medical Association
If you live in one of these locations, sign up asap!
2018 dates and locations:
August 28 | Parsippany, NJ
September 4 | Durham, NC
September 25 | Lansing, MI
October 15 | Conroe (Houston), TX
November 13 | Lakewood, CO
Check out more here:
In this one day session, we'll review:
Navigate conflict with confidence
Remove client compliance and communication barriers
Improve team interactions by recognizing different communication styles
Pay off student debt (yes, really!) and invest into retirement
Do more with less by offering gold-standard care within limited means
Stop dreading "the money conversation"
Embrace positivity, learn to say no, and forgive others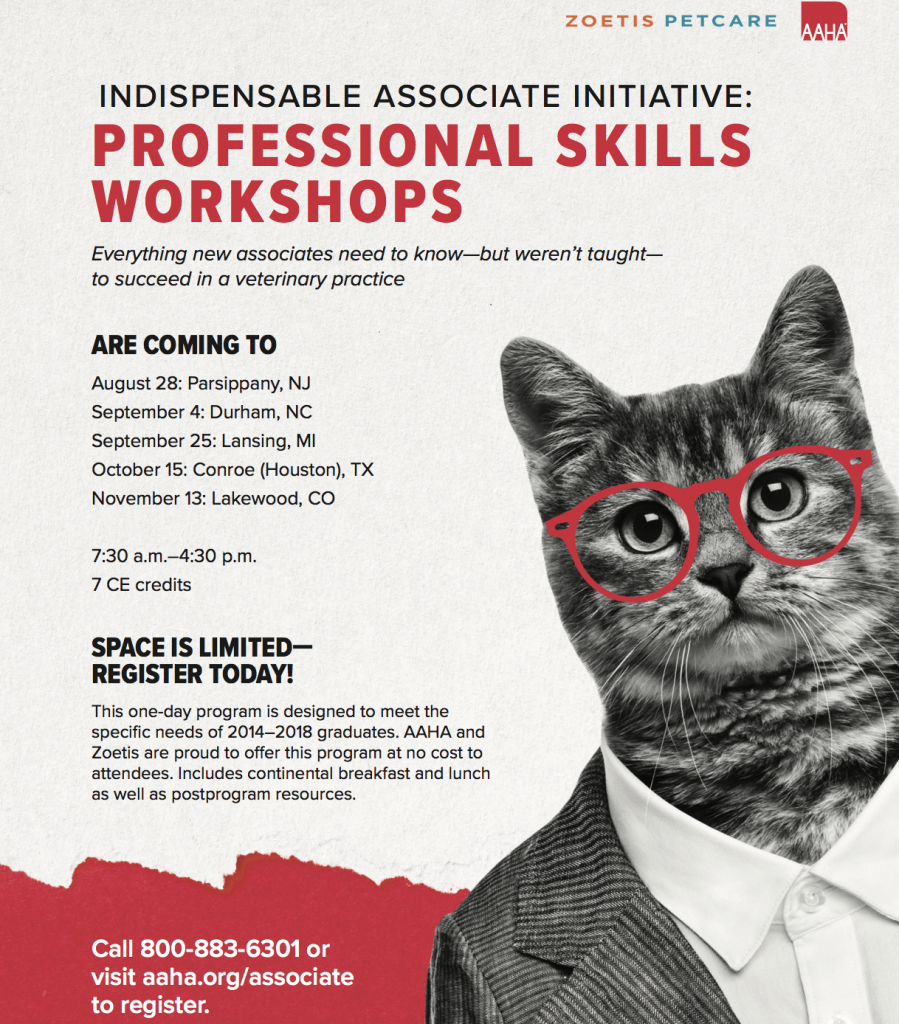 A huge thank you to Zoetis and AAHA for sponsoring this!