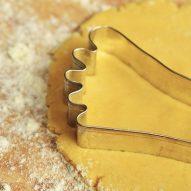 Baking for the holidays? Unbaked dough is poisonous to dogs! | Dr. Justine Lee, DACVECC, DABT, Board-Certified Veterinary Specialist
As the holidays rapidly approach, please aware of the dangers of baking near your pets! (Not THAT kind of "baking," but I'll talk about marijuana poisoning in a future blog!).
As families get together for the holidays, the food and festivities start. If you're having your family over for a holiday meal and making pastries or bread, please read on about how to keep your dog safe (or you can listen here on my radio show, Pet Life Radio ER VET). That's because unbaked bread dough that contains yeast (including pizza dough, roll products, sourdough "starters," etc.) can result in significant poisoning when ingested by dogs (cats rarely will do this!). As an emergency critical veterinary specialist and toxicologist, I see a lot more bread dough poisoning during the Easter and Christmas holidays, when people are baking more.
If you notice that the bread dough is missing or if you just saw your dog eat some, you may think it's ok, when in actuality, it's really dangerous! Why? Because unbaked bread dough is poisonous to dogs. When the bread dough hits the warm, moist environment of the stomach (which acts as an "oven"), it causes the yeast to ferment and produces ethanol gas (e.g., alcohol) and carbon dioxide. The gas can result in gastric bloat or worse, gastric dilatation-volvulus (GDV), which can be life-threatening to dogs – especially deep chested dogs. You can check out my YouTube video on signs of GDV here.
Signs of unbaked bread dough poisoning in dogs include:
a distended abdomen
attempting to retch
unproductive vomit
vomiting
walking drunk
lethargy
not eating
sprung ribs (really "full looking" or distended rib cage)
abdominal pain
agitation
racing heart rate
signs of shock (elevated heart rate, low blood pressure, pale pink gums)
collapse
acute death
In addition, the ethanol results in secondary alcohol toxicity, which may mask some of the signs of bloat/GDV.
Signs of alcohol or ethanol poisoning include:
Walking drunk
Weaknes
Sedation
Slow heart rate
Howling/vocalization
Behavioral changes
Acting blind
Panting more
Collapsing
Tremoring
Seizuring
So, what should I do if my dog ate unbaked bread dough?
If it just happened, contact the ASPCA Animal Poison Control Center right away. That's because the sooner you identify it, the sooner you might be able to induce vomiting at home. However, please note that if more than 1 hour has passed OR if your dog is showing any signs at all, it's more dangerous for you to induce vomiting and it's best to get to a veterinarian immediately for life-saving care. And yes, that's even if it's in the middle of the night.
If your dog is showing signs, treatment at your veterinarian immediately is necessary and may include decontamination (if appropriately), gastric lavage (or "pumping the stomach" with cold water (e.g., to stop the fermentation process, remove the presence of ethanol gas and bread dough, and to minimize the gastric distension of the bloat/GDV), administration of activated charcoal through the stomach tube, anti-vomiting medication (e.g., maropitant), blood sugar/glucose monitoring, IV fluids, drugs to make the stomach contract (e.g., prokinetic drugs called metoclopramide), symptomatic supportive care, thermoregulation, dextrose (sugar) supplementation (in the IV fluids), and rarely, surgical fixation of the bloat/GDV. Your dog will likely need to be hospitalized for 12-24 hours, or until clinical signs resolve. Thankfully, with aggressive care and support, your dog will likely do well!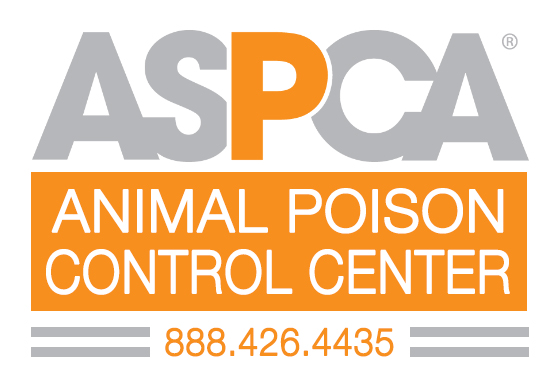 When in doubt, make sure to keep your dog and cat safe during the holidays! If you think your pet was poisoned, make sure to contact ASPCA Animal Poison Control Center at (888) 426-4435 for life-saving advice 24/7!