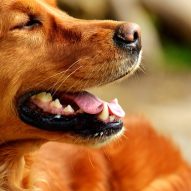 Canine Brucellosis
Canine brucellosis has been recently reported in several multiple Midwest states.
So, what exactly is Brucella? Canine brucellosis is a highly infectious disease caused by the Gram-negative bacteria Brucella canis. It affects dogs – especially sexually intact (e.g., not spayed or neutered) dogs – and is important to know about as it's a zoonotic disease, which means it can spread to humans too.
How do dogs get brucellosis? Brucella canis can spread through the following ways:
Sexual spread (during breeding)
Exposure to infected blood
Exposure to saliva
Exposure to urine/feces
Exposure to placental fluids (during birth)
Through placental transfer (via the mother)
It's more commonly seen in intact breeding dogs, breeders, and veterinary professionals.

Brucellosis is a tricky disease because it often causes subtle signs. Some dogs may not show any signs of infection and be "carriers" where they are spreading it, while other dogs can get very sick from it. Problems seen from Brucellosis in dogs include:
Miscarriage/abortion in females
Poor fertility
Difficulty getting pregnant
Lethargy/weakness
Fever
Scrotal swelling
Testicular inflammation or swelling
Vaginal discharge
Joint pain
Difficulty walking
Back pain
Enlarged lymph nodes
Eye changes
Weakness or stillborn puppies
How do I find out if my dog has Brucellosis?
There are several tests that may need to be done if your dog is sick from Brucella. This may include cytology and culture (to grow Brucella), a complete blood count (to look at the white and red blood cells of your dog's bone marrow), a chemistry panel (to look at your dog's salt balance, liver function, kidney function, protein levels, etc.), a urine test, and special tests (called antibody and PCR tests for Brucellosis). You can find some great additional information here.
If your dog does test positive, please know that brucellosis is a "reportable" disease, it means that your veterinarian legally has to report it to the Board of Veterinary Medicine in certain states. This is due to the dangers to other pets and humans. (Don't worry – you and your dog aren't in trouble! It's just to make sure all are safe and aware). Depending on the state that you live in, any dog determined by the Board to be infected with Brucella canis must be permanently isolated from other dogs not known to be infected, or be euthanized.
So, what is the treatment? In general, your veterinarian will talk to you about spaying or neutering your dog and making sure to treat with the appropriate antibiotic for the correct duration of time. This is really important since it can potentially spread to you and your family too. Unfortunately, sometimes it is difficult to eliminate the disease completely as infected dogs can relapse and shed the bacteria.
So, what do you need to know?

As this is a zoonotic disease, people have to be aware of signs of brucellosis that they can get including:
Fever
Backpain
Headache
Intermittent fever
Muscle aches
When in doubt, you always want to make sure that you avoid contact with your sick dog's urine, saliva and other bodily fluids. When in doubt, you should contact your medical doctor on the Department of Health in your state.