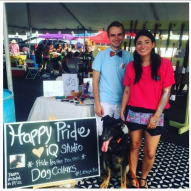 Dog collar and leash review | Pet Products | Dr. Justine Lee
Recently, I had the opportunity to check out a new designer leather, handmade dog collar by iQ Studio.
These are heavy duty, 100% vegetable tanned leather and secured with brass hardware. What's unique about these collars (besides not being made in mass production by China) is that all the collars are hand-tooled (which means that these iQ Studio dog collars are hand cut, dyed, punched, burnished and stitched together by hand).
I tried out this type here:
While I didn't get to use the leash much (my dog is under strict voice command and I'll admit, is hardly on leash), I did end up liking the collar. The bright red collar highlighted Milo's tuxedo looking fur (black and white).  I did notice some pros and cons:
Pros:
Seem to be very durable
Sturdy
They are handmade! Check out the adorable pictures below
The sizing chart is very accurate
The collar became much softer and more pliable the longer Milo wore it
Cons:
As Milo swims a lot, the red vegetable coloring stained his neck for the first few swims
Milo has about an 18″ neck, and while the collar was sized appropriately, when he was swimming, the buckle would unlatch and make the collar almost fall off while he was swimming in the Mississippi. The collars likely need to have a slightly longer "end" so the extra tab locks the collar in place well
The collar doesn't have any smell (so far), which is good for a dirty, swimming, muddy dog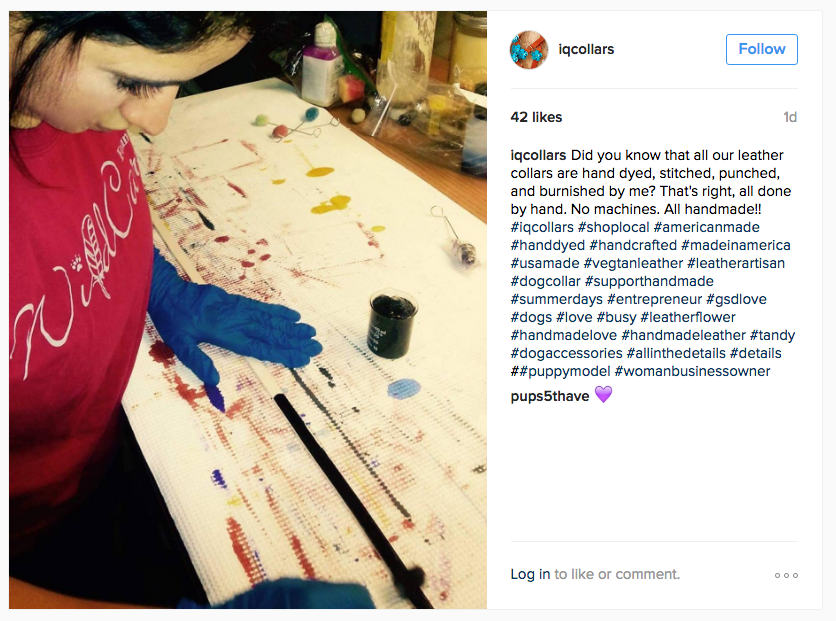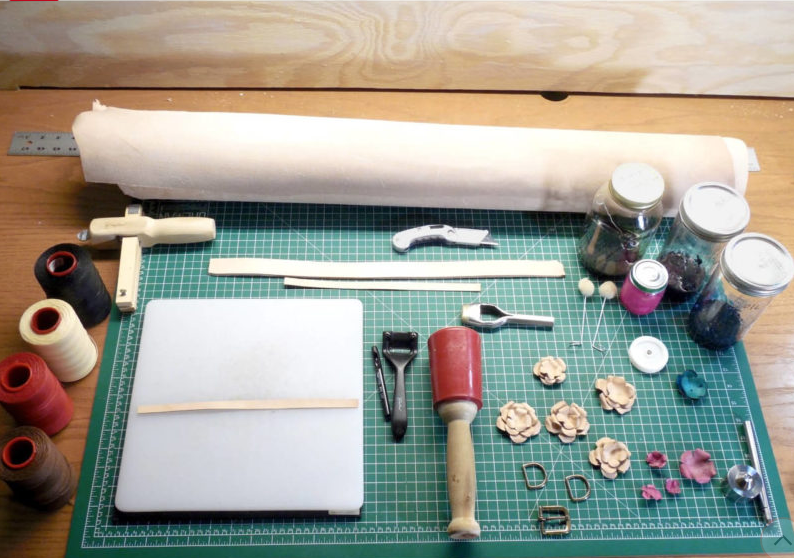 Overall, pleasantly happy with this handmade collar, and love how it was started by a dog-loving (German shepherds) pet owner! For more information, check out their website http://www.iqleatherdogcollars.com/.