Guggenheim Animal Abuse art exhibit | Dr. Justine Lee, DACVECC, DABT, Board-Certified Veterinary Specialist
This veterinarian is going to call it.
It's animal abuse, folks.
If you haven't heard, the Guggenheim Art was gearing up for a special exhibit to air on October 6, 2017 called "Art and China after 1989: Theatre of the World." This was organized by the curator, Alexandra Munroe, and was supposed to show contemporary art coming out of China during the transformative period from 1989 until 2008.
Thankfully, an online petition on Change.org asking the Guggenheim to pull 3 of the pieces of work – those showing blatant animal abuse – has had over 650,000 signatures in just the past few days.
As an avid pit bull lover and veterinarian, I was especially upset by the "work" by artists Peng Yu and Sun Yaun called "Dogs That Cannot Touch Each Other." In this work, they show a 7-minute video of the re-creation of the live 2003 "performance" in China, where four pairs of pit bull dogs try to attack each other but unable to fight as they are on treadmills and out of reach of each other. In this video, the dogs are facing each other but can't touch each other, which "is a stressful and frustrating experience for animals trained to fight." The video purposes shows the dogs getting more and more tired, while they hypersalivate (likely due to anxiety, heat from running, stress, etc.). You can also notice the dogs getting more and more "jacked up" as their muscles bulge more and more the longer they run.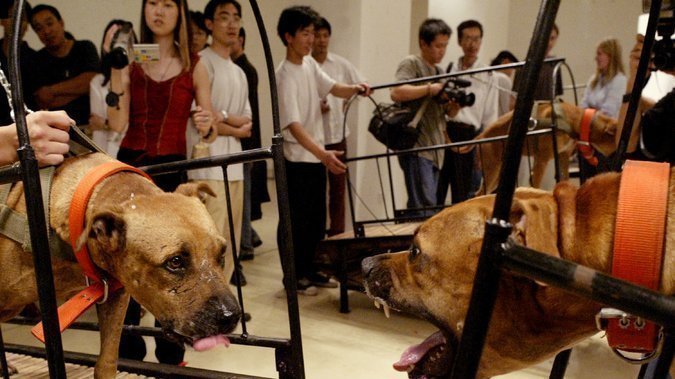 The two other exhibits included showing pigs mating (video) and live animals (insects, reptiles, and amphibians) enclosed in a glass case so people can watch them devour each other. While this is real life, do we really need to trap them into a small enclosed case to watch them die?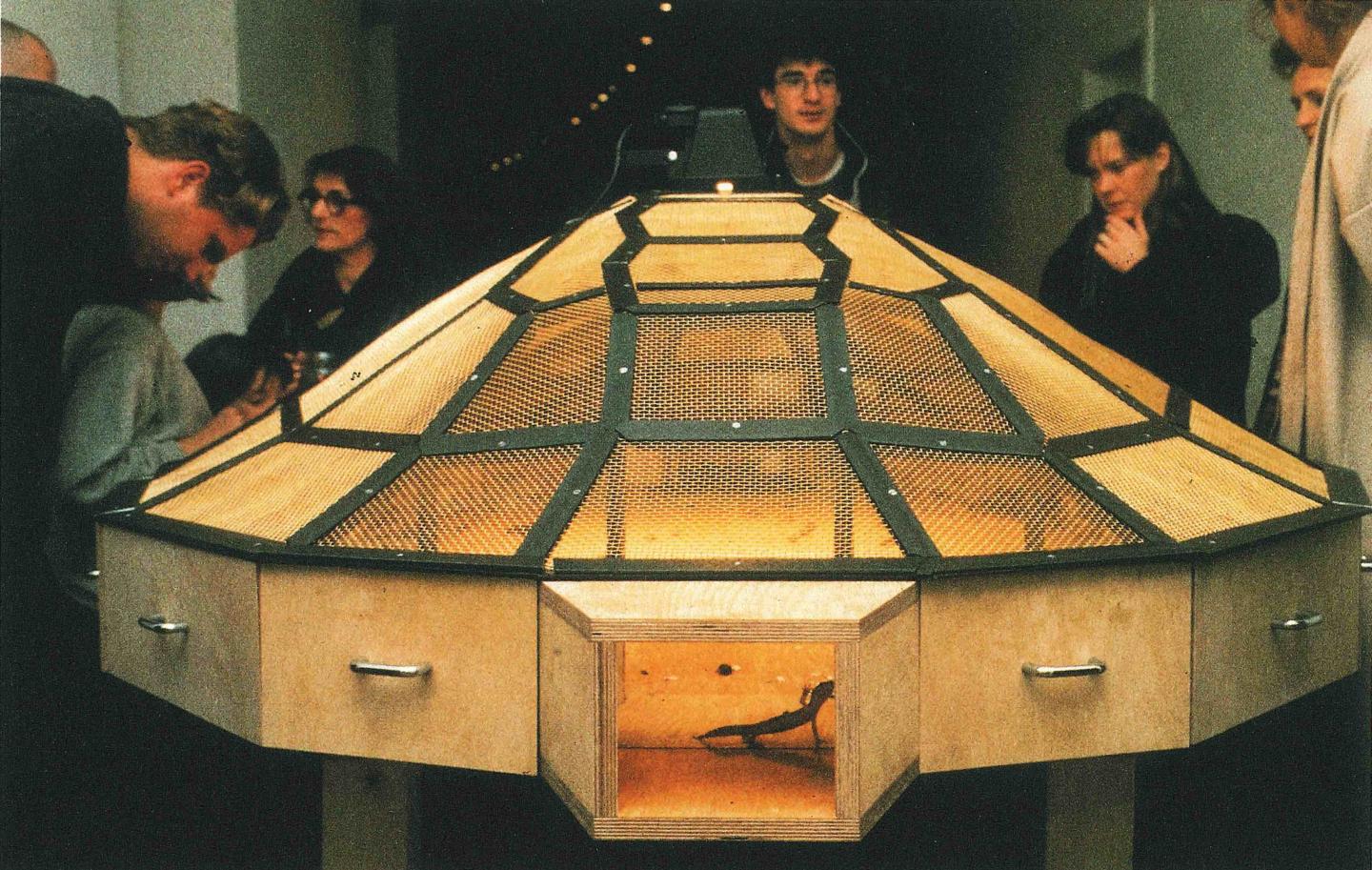 Thankfully, power of the people. Due to protests that animal cruelty should not have a place in art, these controversial exhibits have been pulled. And this veterinarian can't be happier.