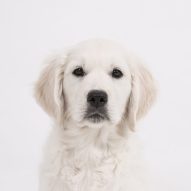 How to care for young puppies and kittens
If you just found a very young kitten or happened to rescue a litter of newborn puppies, this article is a must read! Taking care of neonates or pediatric puppies and kittens is very different from taking care of adult animals, as it requires a lot of energy, time, and commitment. That's because it's almost an hourly job.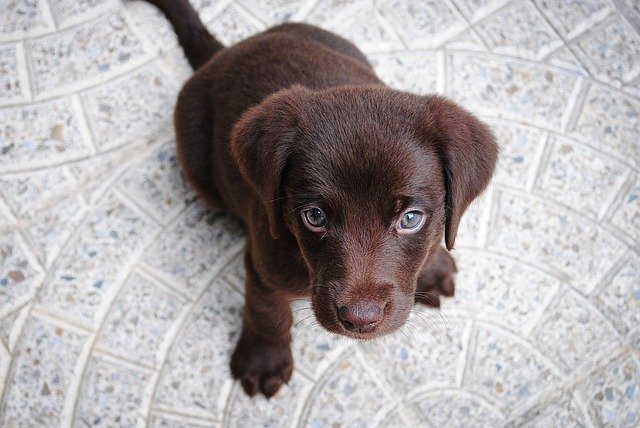 First, let's clarify a few definitions in animals:
Neonate: Defined as 0-2 weeks of age
Infant: Defined as 2-6 weeks of age
Juvenile: Defined as 6-12 weeks of age
Pediatric: Defined as < 6 months of age
It's important to note that greater than 50% of all pediatric deaths in puppies typically occurs within the first three days after birth.1 For this reason, don't be discouraged as you attempt to save neonatal animals. That said, with aggressive supportive care, nursing care could be life saving in these small creatures.
Due to their small size, neonates can quickly become very sick and debilitated. Common causes for illness include:
Failure to nurse
Poor mothering
Failure of the mother to make enough milk
Previous health of the mother (e.g., vaccine status, feline leukemia status, blood type of the queen and tom, etc.)
Illness of the mother
Infectious causes
Congenital defects in the neonate (e.g., born with an inherited abnormality that results in sickness or death)
Excellent guides are available herea for the care of orphaned kittens and puppies that may be helpful to either veterinary professionals or pet owners.1,2
When it comes to neonates, keep in mind that they have unique physical examination findings that are different from adults. Some physical examination findings include:
A heart rate of approximately 200 beats per minute
A normal temperature that is much lower than an adult's temperature:

Newborn: 97-98oF (36-37oC)

At one month: 100oF (38oC)

A normal respiratory rate of:

Neonate: 10-18 breaths per minute

One week: 15-35 breaths per minute

Adequate muscling
Closed eyes and ears initially
Normal weight: Kittens should weigh approximately 100 grams at birth, while puppy birth weights will vary by breed.3 For example:
A strong suckle reflex present at birth
Adequate "rooting" behavior present near birth (e.g., the ability to push its muzzle into circled fingers and push forward strongly in an attempt to search for milk)
A strong "righting" reflex (e.g., the ability to right themselves when they are put on their back like a turtle)
See Table 1 below for additional physical examination parameters for pediatric pets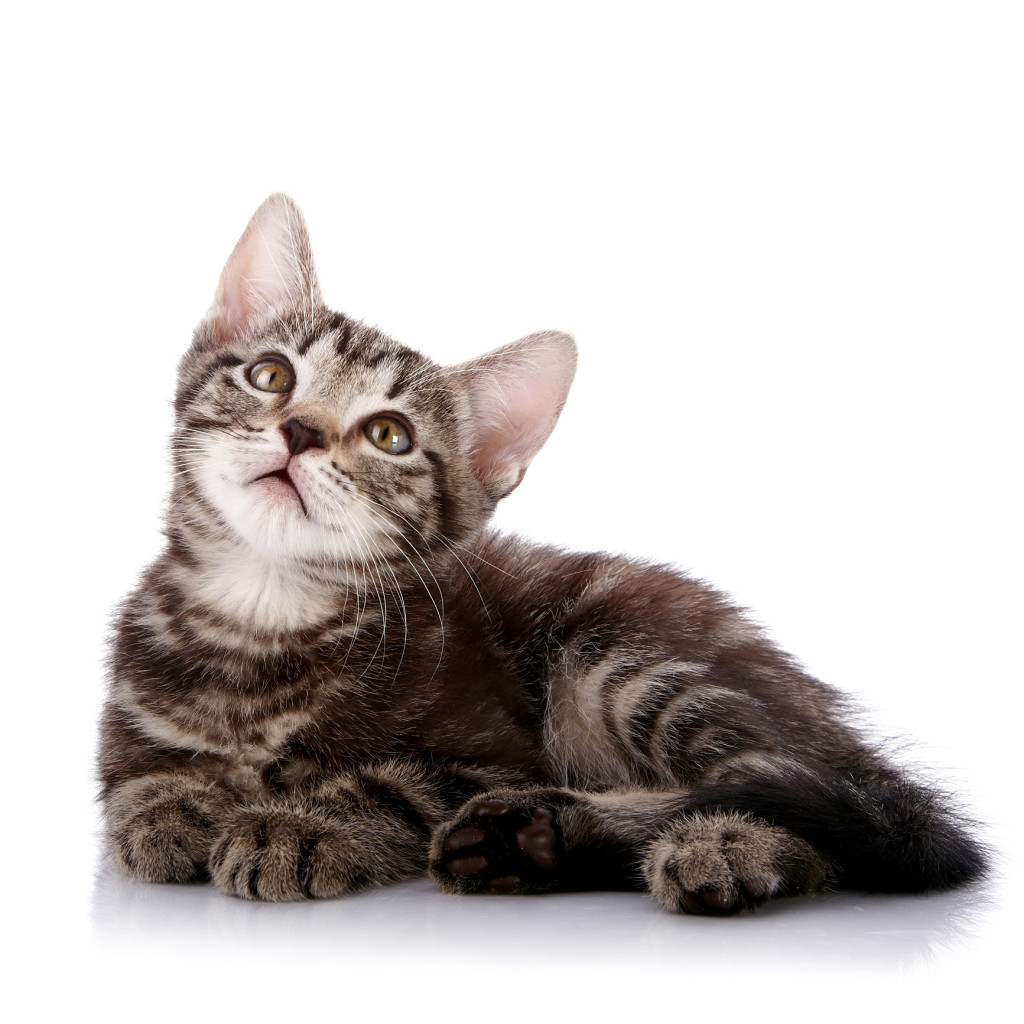 Now that you know what key physical examination findings are normal for a neonate, make sure you have the proper environment, supplies, and diet set up for when you bring your neonatal puppy or kitten home. Your must have list at home should include:
A gram scale, so you can weigh a neonate 2-3X/day to make sure they are gaining appropriate weight. Note that for neonates, kittens should gain 7-10 g/day, while puppies should gain 1 g/lb of anticipated adult weight/day.
An incubator or appropriate environment, where there is a heat source provided. Types of heat sources include heat lamps, how water blankets, warm towels, hot water bottles, etc. to help increase the ambient temperature to approximately 90°F). There should also be an area where the neonate(s) can crawl away from the heat source if they get too warm. Make sure not to overheat neonates, due to the risk of causing severe dehydration and thermal burns or injury.
Appropriate humidity in the environment (approximately 55-66%)
Supplies to provide a clean environment (e.g., newspaper, clean towels, hand sanitizer, etc.)
A soft damp cotton ball or terry cloth to gently clean the perineal area to stimulate urination and defecation (e.g., this should be performed every 2-3 hours, especially after nursing)
Karo syrup to give orally, if you are concerned about hypoglycemia (e.g., a low blood sugar)
Materials for tube feeding, if recommended by your veterinarian**

An appropriate marked red rubber catheter
Materials for giving subcutaneous (SQ) fluids, only if recommended by your veterinarian.
** Before tube feeding a puppy or kitten, always check with your veterinarian first to have them demonstrate how to do it. Also, they can help you calculate the exact amount of liquid milk replacer to use based on the daily weights of the neonate. To tube feed a puppy or kitten, first make sure their temperature is normal first. A 5 or 8 French pre-measured red rubber feeding tube can be used. Measure from the tip of the nose to the last rib, and mark the tube accordingly so you know how far in to insert the tube into the mouth. As you insert the tube into the mouth (ideally down the left side of the mouth), syringe in the appropriate amount milk replacer, oral dextrose, or water (as directed by your veterinarian). After delivery of fluid via the syringe, it is very important to kink the tube prior to withdrawal to prevent aspiration pneumonia. Overfeeding should be avoided. Also, note that the oral fluid should be warmed to near body temperature, and administered over a few minutes. For the first weeks of life, feeding every 2 to 4 hours is ideal.
Your key daily check off list?
Providing the correct environment (see above)
Always using appropriate hygiene, and washing your hands with soap thoroughly before and after handling the neonate(s).
Weighing the neonate 2-6X/day to make sure appropriate weight gain is occurring
If the mother is not available to provide milk, make sure to use an appropriate AAFCO milk replacer and feed the appropriate amount every 2 hours (see feeding above)
Use a damp cotton ball to stimulate urination and defecation every 2 hours
Make sure to keep the environment clean and dry, with the appropriate heat sources and crawl-away spaces as necessary for the neonate to get away from the heat source
Using a sturdy, shallow bowl (that can't tip over) to offer grueled puppy or kitten food (mixed with milk replacer at 2-3 weeks of age)
Offering dry food constantly at 3-4 weeks of age
Using a sturdy, shallow bowl (that can't tip over) to offer water at all times at 3-4 weeks of age
Making sure to isolate the neonates from any other pets, to make sure no infectious diseases are transmitted
Seeking veterinary attention if you notice any abnormalities (e.g., not eating, hypothermia, listlessness, abnormal discharge from the eyes or nose, any evidence of infection, etc.)
Bringing the pediatric kitten or puppy in for its first vaccine at approximately 5-6 weeks of age, along with blood testing to rule out infectious diseases (e.g., like feline leukemia, feline immunodeficiency virus, etc.).
Making sure your new puppy or kitten goes through a full series, which is one vaccine every 3-4 weeks starting at 5-6 weeks of age until approximately 14-22 weeks of age
Making sure your pet is protected from rabies by getting the rabies vaccine after 14 weeks of age
Appropriate socialization
When in doubt, with dedication and sleepless nights, you can help these neonates make it and survive!
Table 1: Normal neonatal physiological milestones and estimated time of occurrence. Note that some differences exist between dogs and cats, or between breeds.1-6
Here's a great poster from Kitten Lady here! #ad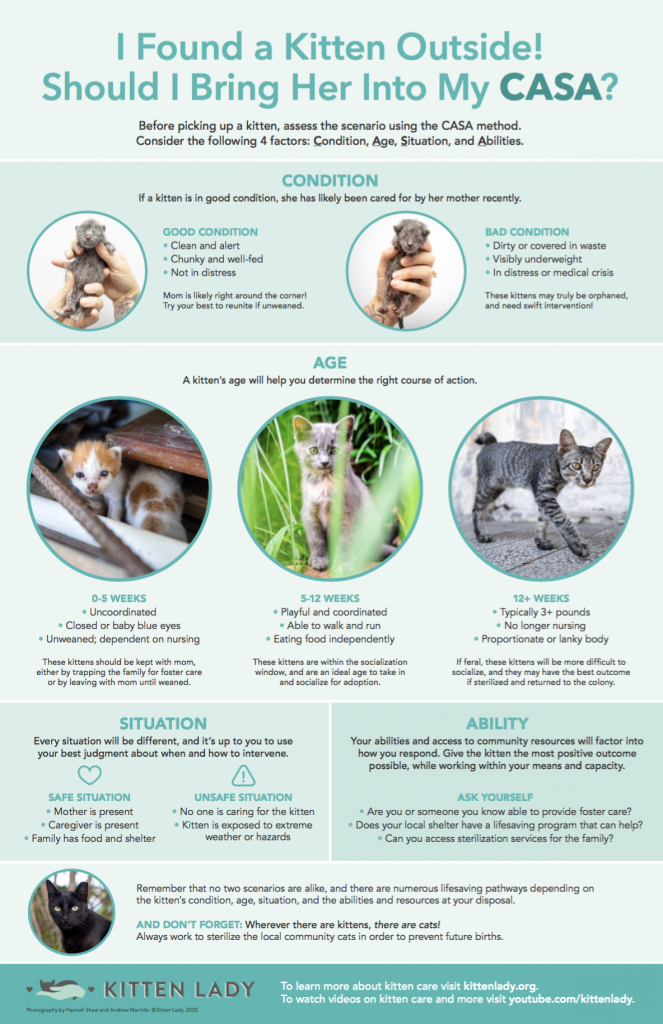 References
1. Lawler DF. Neonatal and pediatric care of the puppy and kitten. Theriogenology 2008;70:384-392.
2. Little S. Playing mum: successful management of orphaned kittens. Journal of Feline Medicine and Surgery 2013;15:201-210.
3. Root-Kustritz MV. Small Animal Pediatrics and Theriogenology. In: D.C. Academy of Veterinary Medicine, Washington, DC 2011.
4. Bellows J. Tooth eruption and exfoliation in dogs and cats. DVM360 2011;Jan. 2011.
5. Lavely JA. Pediatric neurology of the dog and cat. The Veterinary Clinics of North America Small Animal Practice 2006;36:475-501.
Footnote
a Accessed January 27, 2014 at http://sheltermedicine.com/node/33