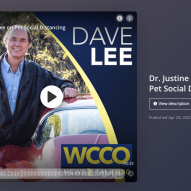 How to social distance with your pet during COVID-19 quarantine
Previously, I've written about the few animals who have tested positive for the coronavirus that causes COVID-19. So far, it's been a few dogs, a few cats, mink/ferrets (pretty similar!) and a few big cats.
Since then, the Centers for Disease Control (the most important resource to get your Internet advice from – when in doubt, yes, trust an .edu and.gov website, please) issued social distancing recommendations for pets.
As a veterinarian, it's likely a major precaution, as remember, pets get COVID-19 from us, and it's unlikely that we get it from them!

So, how do we social distance with our pets? I talked about this with Dave Lee (no relation) on WCCO radio below.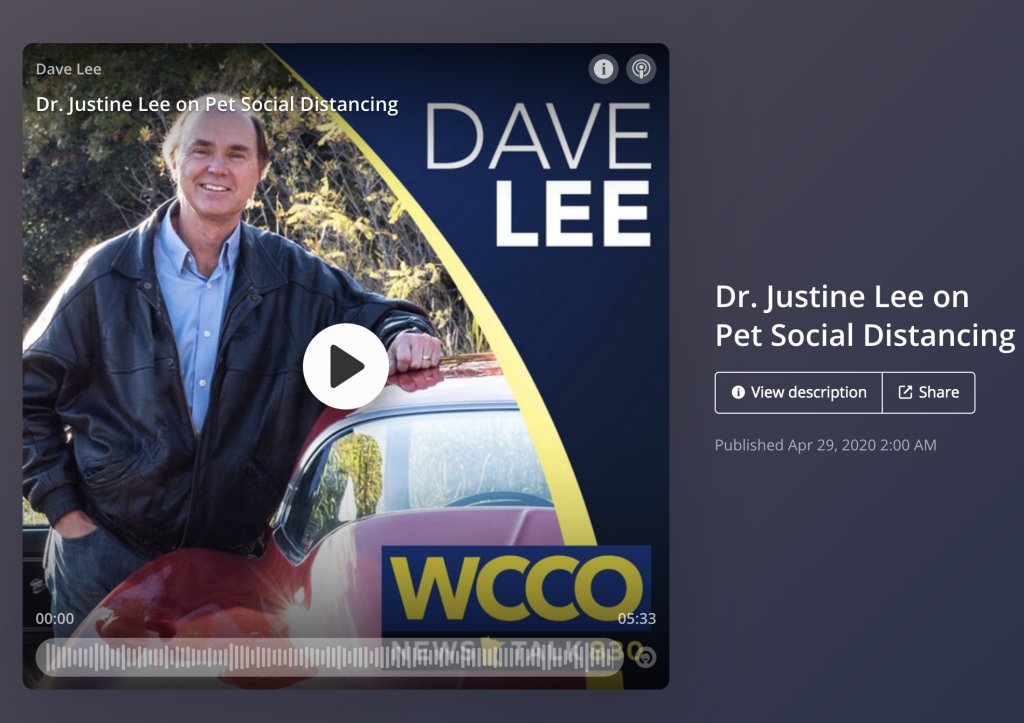 Most importantly, the ways to social distance from pets include:
Don't own a big cat like a tiger, lion, etc. (No, for real. Despite what Tiger King says, we veterinarians and animal advocates never recommend this).

Keep your cats indoors during this whole thing! Why? Because cats already have their own type of coronavirus called FIP. But this one, COVID-19, can definitely affect cats and more importantly, we are really worried that it can get into our feral cat population, resulting in a chronic population of exposed animals!

Keep your dog on a leash, 6 feet away from others!

No dog parks where you a random dog could run into you and your dog.

Don't let your dog or cat interact with anyone outside of your family or environment.
What about if someone in the household is sick with COVID-19?
Try to have that sick or positive COVID-19 person quarantine in their own room and NOT handle the pet at all.

If that is not an option, make sure to use a mask, gloves, and PPE if available to feed and care for the pet. Wash your hands before and after handling.

Do not directly bring your pet to the veterinarian if you are positive or anyone in your household is positive/exposed to COVID-19. If possible, have someone else bring them (and call in advance to schedule this).
More importantly, please know you do not have to abandon, surrender or give up your pet during this time. You can see this important infographic from @Pawcurious too!
Most importantly, be safe. And keep your family – two-legged and four-legged alike – safe!