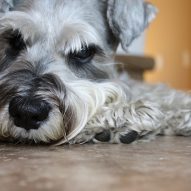 My dog was just diagnosed with gastroenteritis | Dr. Justine Lee, DACVECC, DABT, Board-certified Veterinary Specialist
Was your dog (or cat) just diagnosed with gastroenteritis? What is gastroenteritis in dogs and cats?
Gastroenteritis is an acute inflammation of the gastrointestinal tract, and typically causes common presenting clinical signs of vomiting and diarrhea. This is a frequent cause for presentation to the emergency room in both dogs and cats. There are numerous causes of gastroenteritis including:*
• Bacterial infections (e.g., Clostridium overgrowth)
• Viral infections (e.g., parvovirus, etc.)
• Parasitic infections (e.g., hookworms, whipworms, roundworms, Coccidia, etc.)
• Fungal infections
• Dietary changes (e.g., an acute change in diet)
• Inappropriate dietary changes (e.g., getting into "people" food)
• Stress-related
• Medication-related
*Note, this list is not all-inclusive
There are numerous other medical causes that can demonstrate similar clinical signs to gastroenteritis. These also need to be ruled out, as treatment may vary significantly. Other medical causes include:*
• Pancreatitis
• Inflammatory bowel disease
• Foreign body obstructions
• Gastrointestinal obstructions (e.g., intussusception, mesenteric torsion, GDV, etc.)
• Toxicology/poisoning
• Exocrine pancreatic insufficiency (EPI)
• Metabolic problems (e.g., kidney, liver, hypoadrenocorticism, etc.)
• Cancer
• Pyloric stenosis
*Note, this list is not all-inclusive

Breeds predisposed
There is no particular breed that is predisposed to gastroenteritis, although certain breeds develop inherited causes for similar "lookalikes" for gastroenteritis. For example, miniature schnauzers, Yorkshire terriers, and Shetland sheepdogs are more predisposed to pancreatitis. German shepherds are more likely to develop exocrine pancreatic insufficiency (EPI), while smaller brachycephalic breeds ("smooshed" face dogs) are more likely to develop pyloric stenosis. Puppies or younger dogs may be more predisposed to gastroenteritis due to the presence of parasites, stress-related changes, or even due to changes in diet during weaning.
Clinical signs of gastroenteritis include:
• Drooling secondary to nausea
• Vomiting
• Dry heaving
• Diarrhea
• Bloody stool
• Painful abdomen
• Weakness/lethargy
• Inappetance or complete anorexia
• Dehydration
• Weight loss
• Fever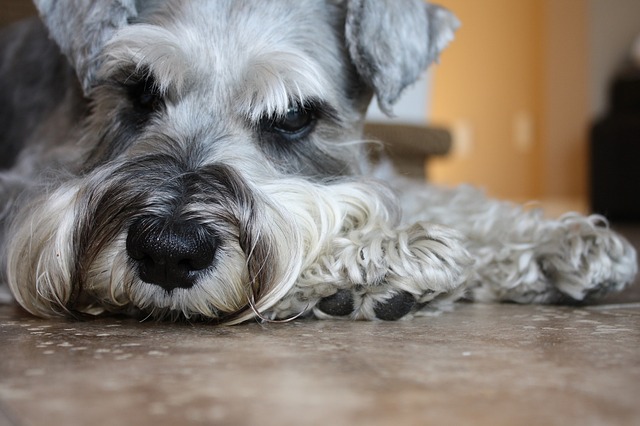 The diagnosis of gastroenteritis is typically based on ruling out other medical causes as listed above. Typically, blood work and x-rays should be performed to rule out underlying problems. These include:
• A complete blood count to evaluate the red and white blood cell count, along with the platelet count
• A biochemistry panel to evaluate the protein, electrolytes, kidney function and liver enzymes
• A fecal sample to rule out parasitic infections or abnormal bacterial overgrowth
• A urinalysis to evaluate kidney function
• Abdominal x-rays to rule out a foreign body, obstruction, or abnormal fluid in the intestines or abdomen
Depending on the results of the initial tests, more advanced diagnostics may be necessary to rule out other underlying problems. These tests may include:
• Abdominal ultrasound (to look at the appearance of the stomach and pylorus, intestines, pancreas, and other key organs)
• A cPL (canine pancreas-specific lipase) test to rule out pancreatitis (Note: this test is not 100% accurate, and must be interpreted appropriately by your veterinarian)
• Specific testing for viruses (e.g., parvovirus fecal tests, etc.)
• Endoscopy (where a camera and biopsy tool) is placed into the mouth, stomach and intestines to help rule out inflammatory bowel disease
• Potential surgery if a foreign body or obstruction is noted
So, how do we treat gastroenteritis in dogs and cats?
As gastroenteritis can cause dehydration, treatment focuses primarily on hydration of the patient. Treatment depends on how severe the clinical signs are, or how dehydrated the dog or cat may be. Treatment generally includes:
• Fluids under the skin to help hydrate; if more severe signs are seen, intravenous (IV) fluids are recommended to better hydrate more effectively
• Anti-vomiting medication
• Antacids
• Drugs to stimulate movement of the intestines (e.g., pro-kinetics)
• Pain medication (if abdominal pain is present)
• Deworming (if parasites are present)
• A low fat, bland diet
Is there a way to prevent gastroenteritis in dogs and cats?
When in doubt, the easiest way to prevent a visit to the veterinarian for treatment for gastroenteritis is preventative care. Make sure to keep your dog or cat on monthly preventatives to prevent parasites, and make sure your pet is well vaccinated (which protects against parvovirus, panleukopenia, etc.). If you have a younger puppy or kitten, make sure to keep your pet isolated from public places like dog parks until they have undergone a whole vaccine series. Also, make sure to keep your pet away from table scraps, garbage, or anything that may pose a poisoning risk. When changing diets, make sure to do so slowly over several days to allow the gastrointestinal tract time to adjust to the new diet. When in doubt, check with your veterinarian for more tips on how to keep your pet safe.
Don't wait until your pet is very dehydrated from profuse vomiting before seeking assistance. When in doubt, the sooner you seek veterinary attention and treat the clinical signs, the less costly it may be. Thankfully, with supportive care, the prognosis for gastroenteritis is excellent.