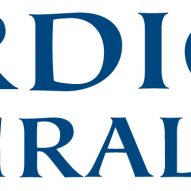 Nordic Naturals® Inspires Support for Nonprofit Paws and Stripes | Dr. Justine Lee
"Buy One Bottle. Help Two Heroes." Initiative Kicks Off October 1
Watsonville, CA (September 30, 2015) –  Nordic Naturals is kicking off "Buy One Bottle. Help Two Heroes."—a fall initiative to benefit Paws and Stripes, a nonprofit organization that pairs combat-wounded military veterans with shelter dogs, which the veterans train at Paws and Stripes. By integrating service dog training and education with mental health support, Paws and Stripes helps our nation's heroes live the full and rich lives they deserve.
From October 1 through December 31, purchases of featured Nordic Naturals products will support a $30,000 donation to Paws and Stripes, plus a year's supply of omega-3s for the veterans and service dogs in their program. Qualifying Nordic Naturals products include all bottle sizes of Ultimate Omega®, Omega-3, Complete Omega™, EPA, EPA Xtra™, DHA, DHA Xtra™, Vitamin C Gummies, Vitamin D3 Gummies, Omega-3 Pet™, and Pet Cod Liver Oil.
"We are aware of the enormous challenges our returning veterans face," said Joar Opheim, Founder and CEO of Nordic Naturals. "Every day, we lose more than 20 to suicide. And with regard to shelter dogs, more than a million are euthanized annually. This program offers crucial support to our veterans, while also giving shelter dogs a loving home. We are proud to support the important work of Paws and Stripes, and we're excited to give our customers an opportunity to support them as well."
As of 2014, Paws and Stripes had rescued over 70 shelter dogs and provided therapeutic assistance to 97 veterans and their families. In a survey given to Paws and Stripes graduates asking about the impact of their service dogs on their daily lives, these results were reported:
71% experience better quality sleep
87% spend more time with family and friends
85% feel more comfortable visiting public places and attending social events
Lindsey Stanek, CEO and Co-founder of Paws and Stripes, said, "Paws and Stripes is thrilled to work with Nordic Naturals on this campaign! We love seeing companies like Nordic Naturals who share our goals of helping both people and animals. Working together gives us the opportunity to help even more dogs and veterans."
More information about the initiative is available here.
About Paws and Stripes: Paws and Stripes is a nonprofit organization headquartered in New Mexico that provides service dogs for wounded military veterans. Their program integrates service dog training and education with mental health support for veterans, while simultaneously rescuing shelter dogs that would otherwise face euthanasia. To learn more, see www.pawsandstripes.org.
About Nordic Naturals: Founded in 1995, Nordic Naturals is celebrating 20 years of revolutionizing omega-3s—pioneering a new definition of fish oil as it relates to purity, freshness, taste, and dosage. Based in Watsonville, CA, the company also offers complementary nutrients essential to health. Their portfolio, which is distributed to over 35 countries, includes more than 200 products in a variety of flavors and formulations for adults, kids, athletes, and pets. Family owned, Nordic Naturals works passionately to see generations of healthier, happier people around the world—and they're just getting started. Further information is available at www.nordicnaturals.com.
See the awesome video here.
###