Over-the-Counter Products Top ASPCA's List of Poisons Dangerous to Dogs and Cats for First Time
Which medications causes the most pet deaths reported to the ASPCA's Animal Poison Control Center in 2015? It may surprise you to know that two of the top five are readily available over the counter.
Read on to learn what they are and why they're so deadly.
1) 5-hydroxytryptophan (5-HTP)
5-hydroxytryptophan is an over the counter supplement that causes serotonin syndrome in dogs. It was the most commonly reported cause of death for 2015 for medications. Signs commonly seen include hyperactivity, tachycardia, mydriasis, seizures, coma, and serotonin syndrome.
2) Ibuprofen
Ibuprofen is a NSAID. While there can be deaths from acute renal injury from this NSAID, especially if treatment is delayed, it is more common to see death from the CNS signs that occur at high dosages, especially if they are not responsive to naloxone.
3) Fluorouracil (5-FU)
5-Fluorouracil is a chemotherapy medication. Pets are commonly exposed to the creameither from the owner's skin or getting into the tube directly. 5-FU most often causes death from seizures (onset is typically within 24 hours post exposure) but severe bone marrow suppression can also be seen and is potentially fatal as well.
4) Phenylbutazone
Bute had been off of our list for a couple of years, but came roaring back this year. Exposures are typically either barn cats or dogs who are out in the barn with the owner—the pets get medication that was in mixed into feed and not given to the horse yet, spit out by a horse, or they get into the bottle directly. Dogs also may get into the medication when they are in the car after the owner has picked up the prescription from the vet hospital. Unlike many other NSAIDs, most of the pets who die of bute intoxication die secondary to CNS signs. This year, all of the cases that experienced seizures either died or were euthanized (but that isn't always the case).
5) Amphetamines
Amphetamine exposures are most common when dogs or cats get into ADD/ADHD medications in the household. Amphetamines are sympathomimetics and cause stimulatory signs including tachycardia, bradycardia, hypertension, agitation, circling, panting, pacing, hyperthermia and seizures. While many amphetamine cases do very well with aggressive and timely treatment, severe hyperthermia and seizures are poor prognostic indicators with amphetamines.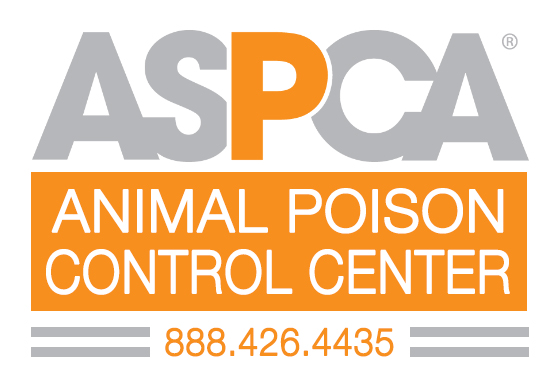 More important information about pet toxins can be accessed on the ASPCA Animal Poison Control Center's free mobile app – APCC by ASPCA. Featuring a searchable database of more than 275 toxins as well as helpful information for owners of dogs, cats, horses, and birds, the app helps pet owners quickly and accurately identify common household hazards, toxic and non-toxic plants, potentially harmful medications, as well as warm and cold weather hazards.
For further information, visit www.aspca.org/apcc. If your pet has ingested something potentially toxic, please contact your veterinarian or the ASPCA's 24-hour APCC hotline at 1-888-426-4435. Since its opening in 1978, the APCC has handled more than two and a half million cases.