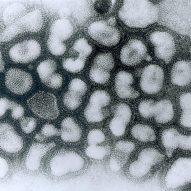 Press release from Minnesota Board of Animal Health | Dr. Justine Lee
H3N2 in Minnesota
Earlier this week, I blogged about how H3N2 has hit Minnesota. Here, the press release from the Minnesota Board of Animal Health, released May 27, 2015.Recent test results confirm that at least five Minnesota dogs were infected with a new strain of influenza virus called H3N2. All of the dogs were most likely exposed to this new strain of influenza when they visited the
Lucky Dog Boarding and Training Center
in Detroit Lakes. All of the dogs fully recovered and no new cases have been seen at the facility since
April 25
.
"I asked the Board of Animal Health to provide this information to veterinarians and dog owners," said Linda Wiedewitsch, owner of the boarding and training facility. "It's important to me that folks know that no other dogs at my facility have gotten sick with H3N2 since April and that I took steps to prevent additional cases," added Wiedewitsch.
The dogs began showing signs of illness on April 7. They all developed a cough, some ran fevers and some had a cloudy nasal discharge. The animals received various levels of veterinary care from Dr. James McCormack at Detroit Lakes Animal Hospital depending on the severity of the illness.
Wiedewitsch believes that the virus was introduced when a dog from Yorkville, Illinois, was brought to the Minnesota facility on March 30. The dog showed no signs of illness during the visit, but became ill with signs consistent with influenza shortly after it left. Yorkville is in the greater Chicago area where many cases of H3N2 influenza have been identified in dogs this spring.
Additional information on canine influenza is available on at DogInfluenza.com and the University of Minnesota Center for Animal Health and Food Safety website.