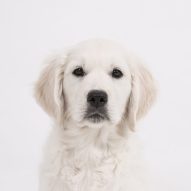 Puppy strangles | Dr. Justine Lee, DACVECC, DABT, Board-certified Veterinary Specialist
If your Golden retriever puppy was just diagnosed with "puppy strangles," here's what you need to know.
This is a rare disease that affects puppies. It's also known as:
juvenile cellulitis
juvenile pyoderma
lymphadenitis
juvenile sterile granulomatous dermatitis.
Puppy strangles is usually observed in dogs < 4 months of age, and can result in severe clinical signs such as (keep reading below for a more complete list):
fever
lethargy
not eating well
enlarged lymph nodes (e.g., under the neck, near the chin)
acute swelling of the face
draining lesions from the facial bumps
a severe dermatitis
crusty lesions on the face
painful pustules (e.g., bumps) on the head region.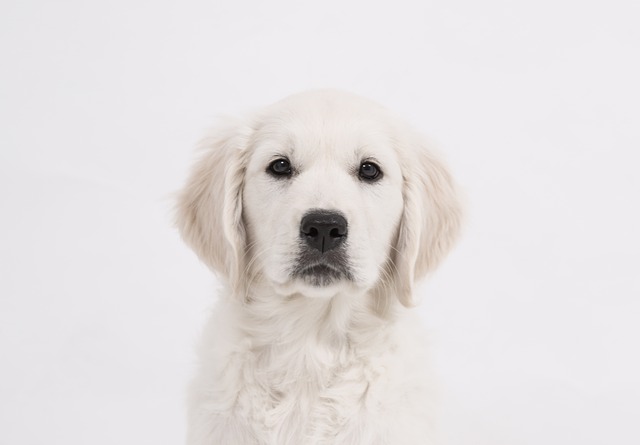 The exact cause of puppy strangles is unknown, but it is suspected as being due to an abnormal immune system. As certain infectious causes (e.g., ones that can potentially spread to you and other dogs) can result in similar clinical signs, it's important to seek immediate veterinary attention to identify what the cause is (e.g., via skin scrapes or skin biopsies, etc.) and to treat it promptly. Other ruleouts that your veterinarian will want to make sure aren't causing similar lesions include:
demodectic mange (due to Demodex)
a skin infection (typically secondary to Staphylococcus spp.)
fungal infections
rare skin reactions secondary to drugs.
Puppy strangles is more commonly seen in certain purebred dogs, including golden retrievers, dachshunds, and Gordon setters. While it can also be seen in mixed breed dogs, puppy strangles is suspected as being due to a genetic, inherited association. It typically occurs in young puppies – typically between 3 weeks of age and less than 4 months of age – and is rarely seen in adult dogs.
Clinical signs of puppy strangles include:
• Acute severe swelling of the face, muzzle, eyes, lips, etc.
• Pustules (e.g., bumps) found near the muzzle, eyes, chin, jawline, and inside the ear
• Dermatitis around the head, with secondary draining or oozing from the lesions
• Crusts (which appear like scabs) around the head
• Pain
• Lethargy/listlessness
• Fever
• Inappetance/anorexia
• Painful walking due to a secondary arthritis
• Increased lymph nodes around the neck and face
• Secondary ear infections (due to pustules in the ear)
• Hair loss (which can be permanent)
• Scarring (which can be permanent)
So, how do we veterinarians diagnose it? Typically, the diagnosis is based on the history, breed, clinical signs, and the following 3 tests:
• A deep skin scrape to rule out infectious causes (e.g., demodetic mange)
• A skin biopsy
• A skin biopsy culture
A deep skin scrape can be performed in the exam room and doesn't require sedation. This is the best way to look for the presence of Demodex mites living in the skin. Treatment for mange is typically with an antihelmintic drug called ivermectin. Treatment with corticosteroids (e.g., prednisone) is contraindicated (meaning it is not appropriate treatment) as it can suppress the immune system and make the mange infestation much worse.
A skin biopsy, which typically needs to be performed under sedation, is generally the best way of diagnosing puppy strangles. With this procedure, a small piece of skin is removed. It's very quick to perform, and generally takes just a few minutes. Performing a skin biopsy is important, as it is key to rapidly identify the disease so prompt treatment can be initiated (or severe pain, scarring, and hair loss can occur). More importantly, if inappropriate treatment is initiated in some cases, it can make infections worse. (See Treatment below). Skin biopsy results with puppy strangles typically reveal granulomas and pyogranulomas, inflammatory changes to the skin, and possible panniculitis.
A small piece of the skin biopsy should also be submitted for culture, to identify if there is a secondary skin infection. This will help guide if the appropriate antibiotics are used for your puppy.
Sometimes, more advanced diagnostics may be necessary, depending if there are secondary signs of disease (such as a very high fever, etc.). These may include:
• A complete blood count to look for evidence of dehydration or anemia or a severe infection (a life-threateningly low white blood cell count or very elevated white blood cell count)
• A chemistry panel to look for electrolyte changes, a low blood sugar (hypoglycemia), increased liver enzymes, elevated kidney values (due to severe dehydration or underlying kidney failure), or other metabolic problems
So how do you treat it?
Unfortunately, puppy strangles needs to be treated with high dose steroids for several weeks, which is not ideal in puppies. Not only does it make it harder to puppy house train your dog (as he or she will be much more thirsty and urine more while on prednisone), but the prednisone can suppress the immune system… that's why it's imperative that infectious causes of skin problems – specifically like demodectic mange – be ruled out, or the prednisone can worsen the mite infection significantly!
NOTE: With prednisone, it cannot be stopped or discontinued acutely, and needs to be slowly tapered. Unfortunately, some side effects of prednisone include excessive thirst, excessive hunger, increased urination, increased panting, and immunosuppression.
Treatment may also include antibiotics for a few weeks, if there's a secondary bacterial infection occurring in the skin. Sometimes an injection (e.g., Covenia) can be used under the skin, as this lasts about 7 days in dogs. It's important to note that puppy strangles does not respond to just antibiotics ALONE and needs prednisone.
Sometimes, topical therapy such as oatmeal shampoos or topical leave-on steroids may help alleviate some of the clinical signs. Never apply a topical medical without consulting your veterinarian, as some types can potentially worsen the skin problem.
Thanksfully, the outcome for a dog diagnosed with puppy strangles is fair to good, in that most cases respond well to corticosteroids. Relapses rarely occur with proper diagnosis and treatment. However, severe cosmetic complications (e.g., such as scarring, hair loss, etc.) can occur.
The best way to prevent puppy strangles is by making sure that you buy from a reputable breeder. If your dog was diagnosed with puppy strangles, you should notify the breeder immediately as the breeding pair should not be bred again due to the inherited transmission of this problem. Also, puppies with this disease should not be used for breeding; they should be spayed or neutered once at appropriate age to prevent passing this trait on.
References
1. Rhodes KH. Puppy Strangles (Juvenile Cellulitis). In Blackwell's Five-Minute Veterinary Consult: Canine & Feline. Eds. Tilley LP, Smith FWK. 2007, 4th ed. Blackwell Publishing, Ames, Iowa. pp. 1158-1159.