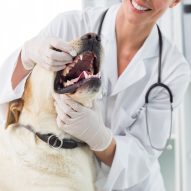 Top 10 medical conditions affecting dogs and cats | Dr. Justine Lee, DACVECC, DABT, Board-certified Veterinary Specialist
According to Nationwide Pet insurance (formerly VPI Pet Insurance), more than 1.4 million pet insurance claims were submitted last year for more than 650,000 insured pets. BTW, did you know that < 5% of pets in the United States are insured? When in doubt, please consider it as it helps for catastrophic emergencies!
Here, the top 10 medical conditions in dogs and cats, according to Nationwide claims!(and their associated costs).
Top 10 most common medical conditions for dogs:
Atopic or allergic dermatitis – average cost to treat: $255
Otitis externa – average cost to treat: $172
Benign skin neoplasia – average cost to treat: $377
Pyoderma – average cost to treat: $128
Enteropathy – average cost to treat: $175
Gastropathy
Degenerative arthritis
Periodontitis/Tooth infection – average cost to treat: $400
Cystitis or urinary tract infection
Anal gland sacculitis/Expression
Top 10 most common medical conditions for cats
Cystitis or urinary tract disease – average cost to treat: $495
Periodontitis/Tooth infection – average cost to treat: $434
Gastropathy – average cost to treat: $334
Renal disease or failure – average cost to treat: $649
Enteropathy – average cost to treat: $221
Hyperthyroidism
Feline upper respiratory infection
Diabetes mellitus – average cost to treat: $889
Atopic or allergic dermatitis
Valvular heart disease or murmur