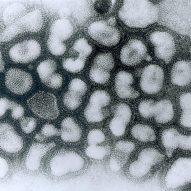 Update in Canine Influenza Virus | Dr. Justine Lee
For those veterinary professionals staying informed about the Canine Influenza Virus (CIV), read on!
The recent outbreak of CIV in the Chicago area has been confirmed to be Asian H3N2. Based on genome sequencing of this virus, it appears to be the same virus that has been isolated from dogs and cats from South Korea.
This is based off a canine nasal swab sample from a dog with respiratory disease from the Chicago outbreak area; genome sequence of an influenza virus cultured from this dog confirms that an Asian H3N2 virus is circulating. On April 15, scientists at the National Veterinary Services Laboratories (NVSL) in Ames, Iowa completed the sequence analysis for a virus isolated at Cornell (isolated on April 9, 2015).
All eight genome segments of the virus match closely (99% identity) with viruses isolated from dogs and cats from South Korea. This suggests that the virus likely came from this geographic region. The virus sequenced shows no evidence of recombination with Canine H3N8 or any North American H3N2.
The figure below identified the closest match for each of the gene segments amplified and was provided by NVSL. Sequences will be accessioned in GeneBank as soon as possible and made available to the general community.
Influenza Gene % Similarity Strain PB2 99 A/canine/Korea/KRIBB01/2011(H3N2) PB1 99 A/canine/Korea/S1/2012(H3N2) PA 99 A/feline/Korea/01/2010(H3N2) HA 99 A/canine/Korea/CY005/2010(H3N2) NP 99 A/feline/Korea/FY028/2010(H3N2) NA 99 A/canine/Korea/S1/2012(H3N2) MP 99 A/canine/Korea/CY005/2010(H3N2) NS 99 A/canine/Korea/KRIBB01/2011(H3N2)