What not to do if you can't afford your veterinary bill…
Recently, I learned of a man who faces criminal charges after he set fire to an emergency veterinary hospital in Oregon after "a billing disagreement involving his cat."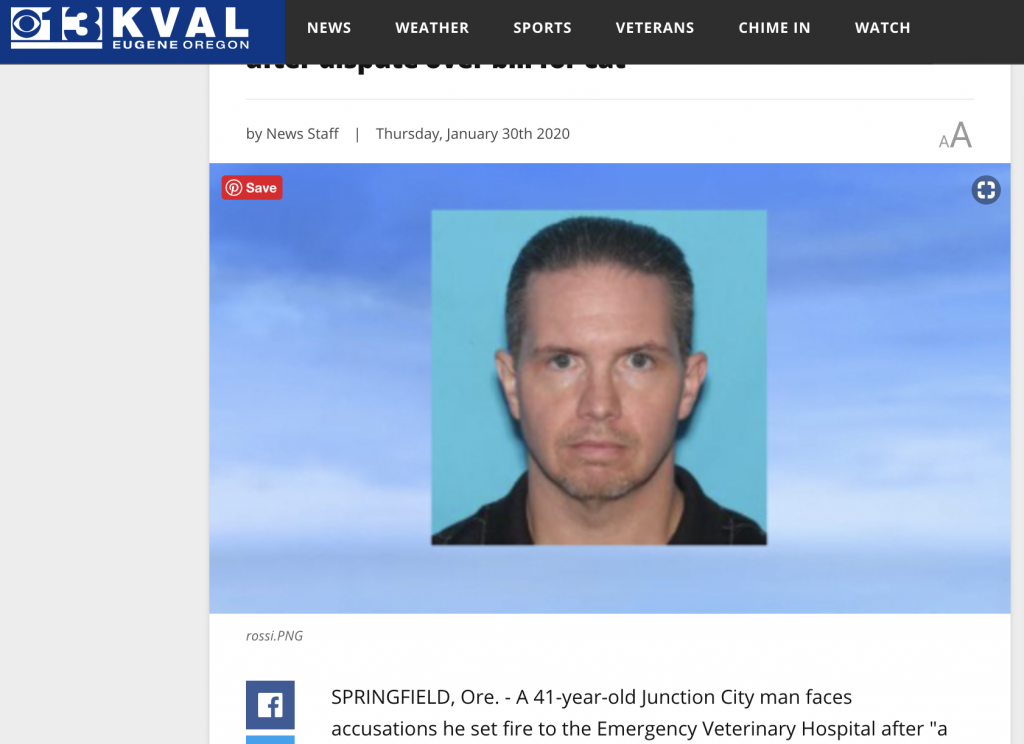 Yes, set fire to a veterinary hospital! WTH?
The Springfield Police arrested this man on January 30 for suspicion of Arson 1, Criminal Mischief 1, and 10 counts of Reckless Endangering.
Thankfully, no veterinary staff were hurt, and firefighters risked their life (Thank you!) to respond to the active fire at 2:49 a.m. on January 22. Unfortunately, the flames caused damage to the electrical box on the back side of the building, and caused the hospital to fill with smoke. Veterinary staff and animals were in the hospital at the time. CORRECTION: There were rumors that two pets had to be euthanized due to smoke inhalation from the fire, but this has been debunked by the veterinarian at that clinic. Lives could have been lost here.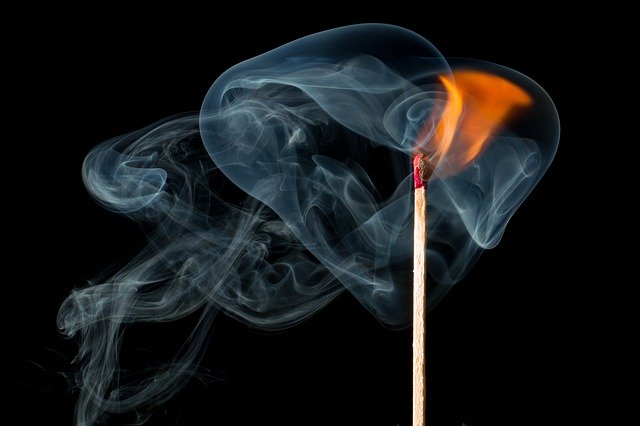 The hospital had surveillance footage (FYI, most hospitals do!) and the investigators identified the pet owner "returning to and fleeing from the Hospital at the time the fire started." So, this is what you do NOT do if you can't afford veterinary care.
While I empathize with the love one has for a four-legged companion, endangering the lives – both two-legged and four-legged – is completely egregious.
Yes, the cost of veterinary medicine is increasing. But pet ownership is a responsibility. Which means you need to be responsible and prepared. Now, don't get me wrong, emergencies happen. I talk about this a lot on my radio show on Pet Life Radio ER VET, as I really want pet owners to be aware of how they can avoid these accidental poisonings, trauma, ER visits, etc.! Heck, I even did a Nat Geo Wild TV show (Animal ER LIVE) with Dr. Will Draper and Mark Steines to help educate pet owners on pet care! There are so many things you can do to keep your pet healthy and happy.
So, what can you do?
Start saving. Save $3 a day and skip the mocha. Put this into an emergency pet fund. If you can't do this, you MUST consider step #2!
Get pet insurance. Pet insurance costs anywhere between $2-5/day, so it can add up, but it can be life-saving and cover a very hefty bill. That said, please know that it's a third party, so you do have to pay your veterinarian directly and get reimbursed later. Which means you need to read the fine print to see if your pet insurance covers 90% of your vet bill. There are some great pet insurance review sites, so read before you buy. And get it SOONER than later, because it doesn't cover your dog or cat's pre-existing conditions.

Ask your veterinarian if they have a payment plan or another option like Care Credit, Payment Banc, etc. These provide a great option in an emergency.

Preventative care. In general, my advice is ask your veterinarian what they do for their own pet. My own dog and cat are vaccinated, on heartworm medication and on flea and tick medication. My dog is obedience trained and in good shape. He gets lots of exercise. So, make sure your pet has an annual vet visit to make sure he or she is healthy and protected. Because it is more costly to treat diseases than to prevent them. Work with your veterinarian based on your pet's risk – for example, if your cat is a completely indoor cat, it doesn't need the feline leukemia vaccine. But it still needs routine care.

Walk your dog on a leash. And keep your cats indoors. A simple tip to avoid trauma like being hit by a car, attacked by another dog, or poisoned by antifreeze.
What tips do you have? Please keep your dog and cat safe. And obviously, a PSA on not endangering lives of the two-legged who care for animals either.