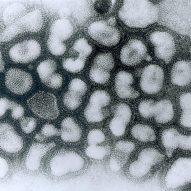 Canine Influenza Virus in Twin Cities | Dr. Justine Lee
Toga was not showing any signs of illness before he was adopted on Sunday. Toga was actually transferred from St. Paul Animal Control on June 2nd directly to the Animal Humane Society, and showed no dsicernible signs of illness while at the shelter. He did not have any direct contact with other dogs, and seemed healthy at adoption.
Due to the contagious nature of CIV, the  
Animal Humane Society
 is doing the following (This information is directly from their website):
Animal Humane Society is consulting with a leading expert in shelter medicine, Dr. Sandra Newbury, of the Shelter Medicine Program at the University of Wisconsin.
AHS is having nasal swab testing done at  the University of Wisconsin to confirm canine influenza infection. A second possible case has been identified and that dog is also undergoing treatment and testing. Animal Humane Society is working with these two families to cover the cost of treatment and care.
Effective immediately, AHS is halting dog adoptions and surrenders at the St. Paul facility only until they have confirmed that no animals in their care are infected.
All dogs with Kennel Cough or similar symptoms at the St. Paul facility have been isolated and are being tested for canine influenza today. The tests are expected in by 4 p.m. tomorrow, June 19, 2015.
Although veterinary staff at AHS do not believe that canine influenza has made its way to the other AHS other shelters, AHS is testing all dogs with Kennel Cough and implementing enhanced protocols across all five locations.
Animal Humane Society is reaching out to families of dogs adopted from the St. Paul facility in the last 30 days, urging them to contact their veterinarian if symptoms develop.
Dogs in Animal Humane Society's boarding facilities (Animal House and Now Boarding) do not share staff, facilities, or equipment with the population of adoptable animals.