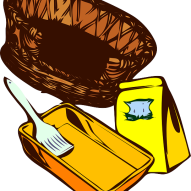 Does my cat have a UTI? What is Feline Lower Urinary Tract Disease?
Does your cat have a UTI? Well, honestly, it's unlikely. But it may be a sterile inflammation of your cat's bladder instead.

Here, what you need to know…
Feline idiopathic lower urinary tract disease (iLUTD or often known as "FLUTD") is a medical problem encompassing several types of issues that affect the lower urinary tract (which includes the bladder, urethra, and outside orifice to the body) of cats. There are several names for iLUTD, which semantically include:
Feline urologic syndrome (FUS)
Feline idiopathic cystitis (FIC)
Idiopathic feline lower urinary tract signs (FLUTS)
Feline lower urinary tract disease (FLUTD)
Feline interstitial cystitis (FIC)
Honestly, they keep changing the name so much! But really, it's a fancy way of somewhat similar to the human equivalent of sterile cystitis (e.g., inflammation of the bladder), and can result in severe clinical signs that can be frightening to see (e.g., urinating blood or blood clots). As a result, iLUTD is a common cause for emergency visits to the veterinarian. That said, the overall incidence of iLUTD in the United States and the United Kingdom is estimated to be approximately 0.5-1%, and is most often seen in overweight, indoor cats.
Thankfully, most of the time, iLUTD is not a life-threatening medical emergency. However, clinical signs of iLUTD are similar to those of a feline urethral obstruction (FUO) that can be life threatening. Please see the handout on feline urethral obstruction (FUO) for more information.
Breeds predisposed
No particular breed is predisposed to iLUTD. Typically, iLUTD is observed in young to middle-aged male and female cats, with an average age of 3.5 years of age. Again, overweight cats are over-represented.
Clinical signs
Signs of iLUTD are similar to signs from a urinary tract infection (UTI), where frequent trips to the litter box with little urine production are seen. Other signs include:
Excessive grooming of the hind end
Making multiple trips to the litter box with small drips of urine coming out
Straining to urinate
Crying out (especially when picked up near the bladder)
Bloody urine (typically small drops throughout the house)
Attempting to urinate in unusual places (e.g., in a large flower pot, in front of you, in the bathtub, on the comforter)
Acting constipated
Lethargy
Acting painful
Diagnosis
The diagnosis of iLUTD typically includes a sterile urine sample (e.g., urinalysis) and urine culture. A sterile sample is preferred over a non-sterile sample (e.g., when you attempt to collect it directly from the litter box or off the floor), as a sterile sample can be cultured to rule out a UTI. A sterile urine sample can only be obtained directly through your veterinarian by a technique called a cystocentesis (e.g., when a sterile needle is placed into the bladder through the abdominal wall). With iLUTD, evidence of red blood cells, inappropriate protein in the urine, abnormal crystals in the bladder, or infectious causes (e.g., bacteria, fungi, etc.) may be seen on the urinalysis.
Treatment
Treatment for iLUTD typically includes fluids (typically under the skin) to help flush out the bladder, pain medication, increasing dietary water content, and environmental changes at home (Please see the Prevention section below). Most of the time, iLUTD can be managed on an outpatient basis (e.g., doesn't typically require hospitalization). With iLUTD, antibiotics typically are not necessary in younger cats, as <2-3% of the time is it due to a urinary tract infection (UTI). However, in older cats (typically > 10 years of age, the incidence of UTIs does dramatically increase (which is likely due to underlying chronic kidney failure). Please see the handout on chronic kidney failure for more information.
In general, the prognosis for iLUTD is excellent; however, it must be differentiated from a FUO. As a result, presence of any of these signs warrants an immediate trip to your veterinarian or to the emergency veterinarian – even if it's in the middle of the night – to help differentiate the life-threatening FUO from the more benign iLUTD. When in doubt, bring your cat to a veterinarian so they can palpate the bladder immediately to help rule out an obstruction.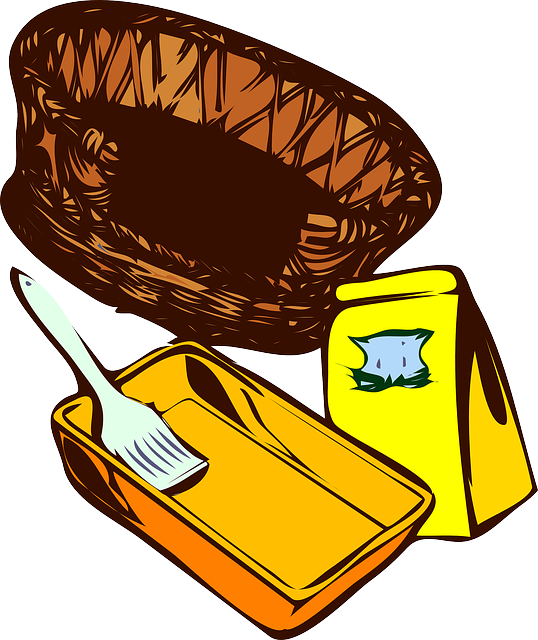 Prevention
Some tips on how to decrease the incidence of iLUTD in your cat?
Increase the water content in your cat's diet. This will help flush out the grit and urinary crystals more, helping prevent an obstruction.
If your cat has a history of iLUTD, consider adding more water into the diet. This can easily be achieved by feeding canned food grueled down with extra water. Likewise, make sure to change the water bowl frequently (to keep it clean and fresh) or provide a kitty litter water fountain (which encourages drinking).
Keep your litter box clean. The dirtier the litter box, the less often your cat goes to visit it, meaning he urinates less often (That's because cats like to stay fastidiously clean, and don't want to enter a filthy litter box too frequently). The less frequently he urinates, the more concentrated his urine becomes, making signs of iLUTD worse. Likewise, grit and crystals in the bladder can potentially can become more concentrated the less frequently your cat urinates, potentially resulting in a life-threatening FUO.
Provide more litter boxes and clean them daily. Or, use an automatic kitty litter like Litter Robot. In general, the formula "n+1" should be followed:  the number of cats (n) you have + 1 = the number of litter boxes that should be available in the household.
Minimize your cat's stress, which has been hypothesized as being a cause for FUO. If you have houseguests, keep your cat isolated in a quiet, dark room with his own food source and litter box.
The use of feline pheromones (e.g., Feliway) can be used in the environment to potentially mitigate stress.
With chronic iLUTD, the use of certain medications (including antidepressants and drugs that affect bladder symptoms) can be considered.
Make sure an underlying medical problem doesn't exist, including bladder stones, urinary crystals, bladder cancer, etc. A thorough workup (including blood work, x-rays, etc.) maybe necessary if chronic iLUTD signs occur.
References
Osborne CA, Kruger KM, Lulich JP, et al. Feline idiopathic lower urinary tract disease. In Blackwell's Five-Minute Veterinary Consult: Canine & Feline. Eds. Tilley LP, Smith FWK. 2007, 4th ed. Blackwell Publishing, Ames, Iowa. pp 482-483.
Buffinton T. How to manage lower urinary tract signs in cats. Clinician's Brief. September 2012, pp. 31-34.