How dangerous is rabies? | Dr. Justine Lee, Veterinary Specialist
As a veterinarian, I get really frustrated when I see pets that are not up-to-date on their rabies vaccine. Why? Because depending on what state you live in, that may may euthanasia of your dog or cat (if your pet shows neurologic signs) for brain sampling for rabies, or a 1-8 week quarantine. Unfortunately, we still see people being exposed to rabies secondary to rabid strays or pets. Unfortunately, there's no good test for rabies – it can only be performed by microscopic evaluation of the animal's brain (which means it needs to be euthanized).
While rabies is very rare, it is 100% deadly if not caught early. This neurologic disease can cause clinical signs of:
Abnormal mentation
Seizures
Aggression
Fearfulness
Excessive drooling
Paralysis
Walking drunk
Staggering
Fear of drinking water
Difficulty swallowing
Increased sensitivity to light
Depression
Self mutilation (in large animals)
What can you do to prevent rabies? Some great information from AVMA here: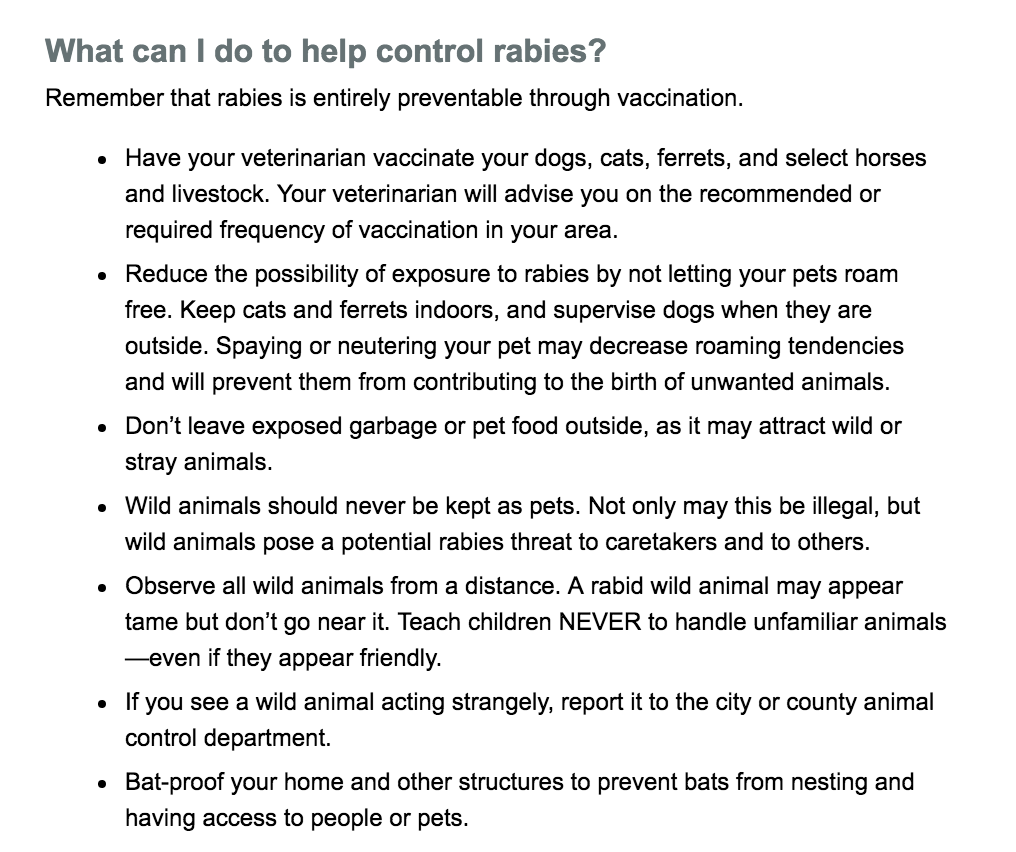 What should you do if your dog or cat was bitten? Some more information from AVMA here:
So, while this is a very serious subject, I wanted to share a humorous – yet great educational – video by Else-Vet on the dangers of rabies in dogs and cats!