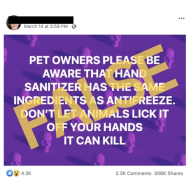 How to keep your dog and cat safe during COVID-19
These are unusual times.. even for our 4-legged dogs and cats!

As we come to our 3rd month of #quarantinelife from #COVID19, most of us feel comfortable with how to keep ourselves safe. Wear a mask. Social distance. Stay inside. Work from home. Wash your hands. Wash your hands some more. Stay in bubbles of small groups of people. Use hand sanitizer.
But what about your pets? How are they being affected by COVID-19? Well, spending a lot of time at home with you… and what poisonous things they are eating at home!

Even if your dog and cat are working from home with you, please be aware that the ASPCA Animal Poison Control Center (APCC) recently has seen a spike in poisoning calls during the COVID-19 pandemic. And it's not from hand sanitizer, despite the erroneous social media hype. (Please note, hand sanitizer is ethyl alcohol or isopropyl alcohol, and this is TOTALLY different from antifreeze which is ethylene glycol. Know your chemistry, folks!).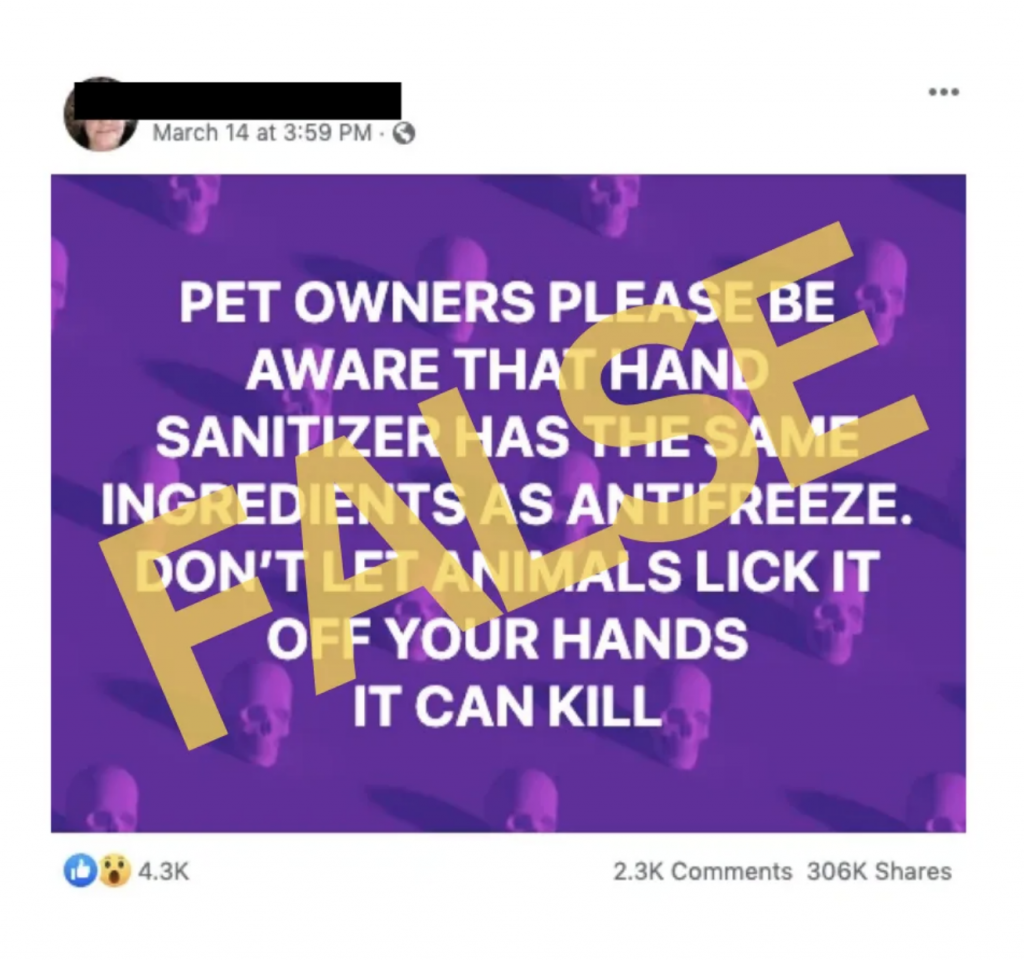 So, what dangers do you have to be aware of when it comes to pets?
Snacks and disinfectants. Yup, you heard me right. The ASPCA Animal Poison Control Center has found that calls to their non-profit animal poison control center have increased dramatically during #quarantinelife. People are working from home with their pets, and are like me – gaining their COVID-15 (like freshman-15) weight on due to snacks!
Keep in mind most food-related ingestions in dogs and cats aren't going to be dangerous except for those containing:
Snacks like candy, chips, nuts, pretzels, and licorice rarely cause a problem when ingested. They usually just cause gastroenteritis (you can read more of what that means HERE). However, in rare circumstances, massive ingestions can cause fluid shifts into the intestinal tract or even cause foreign bodies in the gastrointestinal tract.

One rare, rare situation I did want to warn you about is pet suffocation from snack bags. This is EXTREMELY rare, but sadly, I have seen one in the ER and dogs suffocate really quickly when it happens. You can read more about it HERE.

When in doubt, please keep all snacks, medications, fertilizers, outdoor chemicals, etc. out of reach of your pets all the time – not just during pandemics!

Next week, more on disinfectant dangers and what you need to know!