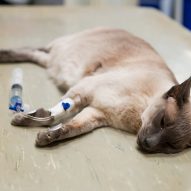 Sick cat tests positive for COVID-19 in Minnesota
This is the press release that was sent out to veterinary professionals in Minnesota, as a sick Bengal cat tested positive for SARS-CoV-2 coronavirus. This pet owner also was infected with COVID-19.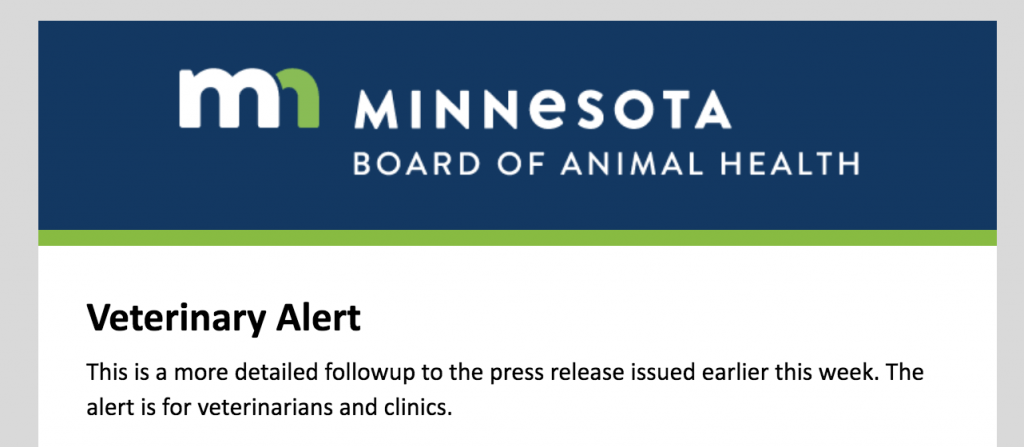 From the Board of Veterinary Medicine:
Severe acute respiratory syndrome coronavirus (SARS-CoV-2) was confirmed in a Carver County cat on May 27, 2020. The cat, an indoor-only, 3-year old, spayed-female, Bengal presented to the attending veterinarian on May 20, 2020 with an atypical respiratory infection which consisted of a high fever (105F), and harsh lung sounds. The veterinarian reported that the historically aggressive cat behaved very calmly during examination and specimen collection. The cat was treated with a three day course of oral anti-inflammatory medications (robenacoxib), and an injectable antibiotic (cefovecin sodium).
The attending veterinarian discovered that the cat's owners were confirmed to be infected with COVID-19 seven days before the cat became ill. Following routine precautionary protocols, all clinic personnel wore appropriate Personal Protective Equipment (PPE) including face masks when interacting with the affected human clients and the patient to limit any potential spread of the virus.
The owners' COVID-19 history coupled with the cat's clinical illness prompted the veterinarian to collect a throat swab, which he submitted to IDEXX Reference Laboratories for testing for more common causes of upper respiratory illness and for SARS-CoV-2 using Real Polymerase Chain Reaction (PCR). The RealPCR test results detected SARS-CoV-2 and results were reported as preliminary suspect positive on May 26, 2020. The cat was also confirmed to be co-infected with Mycoplasma felis.
IDEXX forwarded extracted nucleic acid from the specimen to the U.S. Department of Agriculture (USDA) National Veterinary Services Laboratories which confirmed the SARS-CoV-2 results as detected using Real Time (RT) PCR in accordance with Centers for Disease Control (CDC) guidelines. All testing supplies and materials were specific to veterinary care and did not take away from human COVID-19 testing resources.
Five days following examination and treatment, the cat and owners were reported to have recovered. There is one dog in the household which the owners reported has remained healthy. The Minnesota Board of Animal Health and Minnesota Department of Health recommended the cat remain isolated at home for 14 days following the positive test results.
Transmission of the SARS-CoV-2 virus is primarily person to person and testing of asymptomatic pets is not recommended at this time. In symptomatic pets, it is more likely that disease is caused by a more common respiratory infection than by COVID-19. Veterinarians are reminded to screen companion animals for exposure to people with COVID-19 before scheduled appointments or upon arrival. More information can be found at: https://www.cdc.gov/coronavirus/2019-ncov/community/veterinarians.html#screen-pets=covid19
Veterinarians should consult with Minnesota State Animal Health Officials (Board of Animal Health and Department of Health) prior to submitting specimens to IDEXX or any other testing laboratory
Consistent with USDA and CDC guidelines, the following criteria will be considered when determining if testing is recommended:
Pet is living in a household with a human who has COVID-19 or has tested positive for the SARS-CoV-2 coronavirus;
Pet has already been tested for more common infections, which a veterinarian has ruled out;
Pet (especially cats and ferrets) is showing clinical signs consistent with COVID-19.