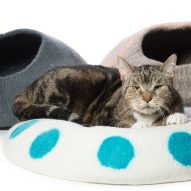 Kittikubbi Twin Critters Cat Cave Bed Review | Dr. Justine Lee
I recently was asked to review the Kittikubbi Twin Critters Cat Cave Bed
made by TwinCritters. TwinCritters sells uniquely handcrafted all-natural wool-based pet products online. What I like about the cat cave? It's eco-friendly, hand crafted by local artisans in Nepal (via a technique called "felting") and owned by a veterinarian and medical doctor pair of brothers!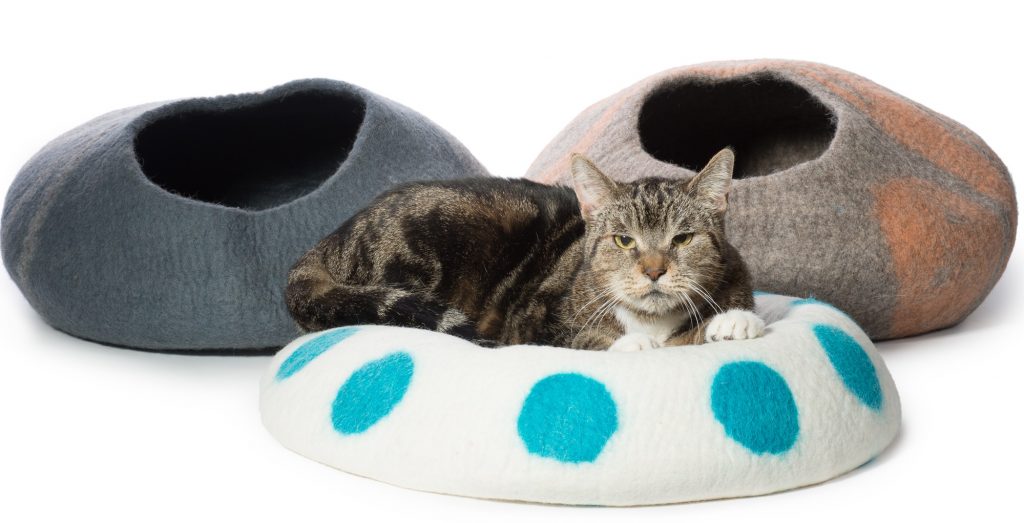 As a veterinarian, What do I like about this cat cave?
It appears to be well made
It's washable
It comes in multiple color choices
It supports local artists in Nepal
It is made without harsh chemicals
Easy to reshape
It appears to be well made
It provides a very "safe place" to hide from other animals in the house, minimizing stress and providing great environmental enrichment
The cons?
Apparently some cats just sit on top of the cat cave, not in it!
It's slightly flimsy, so the top can collapse down a little (but this can easily be reshaped)
It took a few weeks for my cats to get used to using the cat cave, but after putting a soft blanket at the bottom and enticing them with Greenies cat dental treats
in the cat cave, they now prefer to sleep in the bed all the time! Here, you can see my 18-year-old cat checking out the Kittikubbi here.
First, you need bribery:
Second, you need your cat's favorite blanket to put inside the bottom of the Kittikubbi: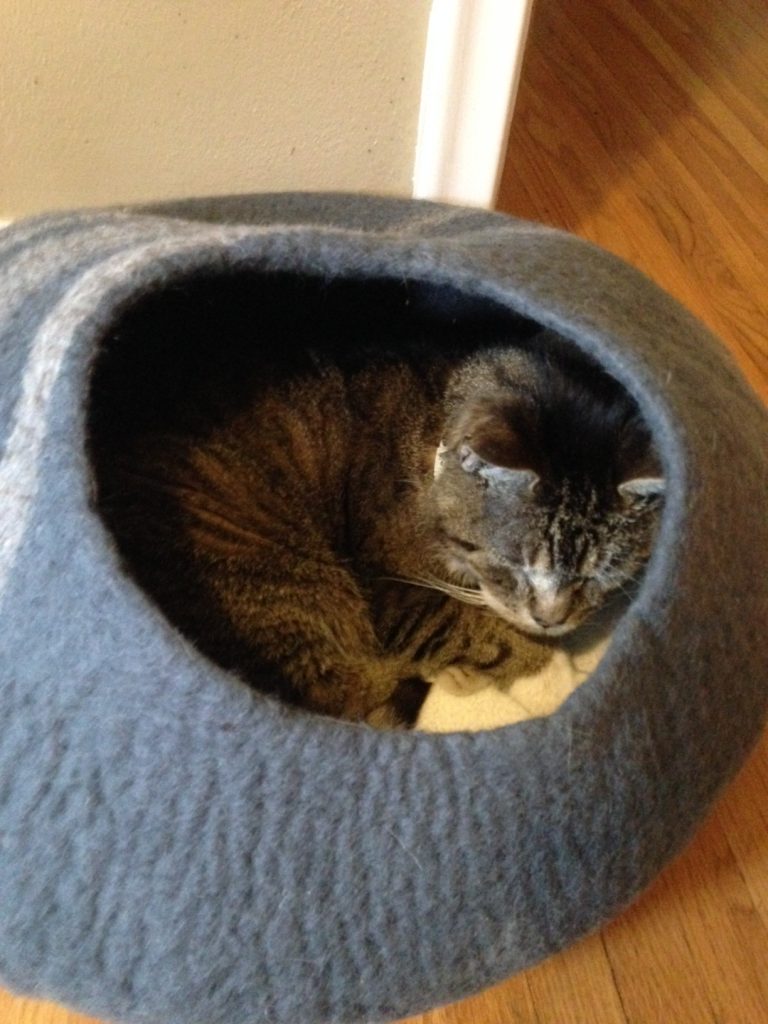 Now, my cats love this! Better yet, sometimes they sleep in this cat cave at night, saving my husband and I some extra room on the bed!
Interested in the Kittikubbi bed? Check out the reviews or purchase it on Amazon here!